Great People Development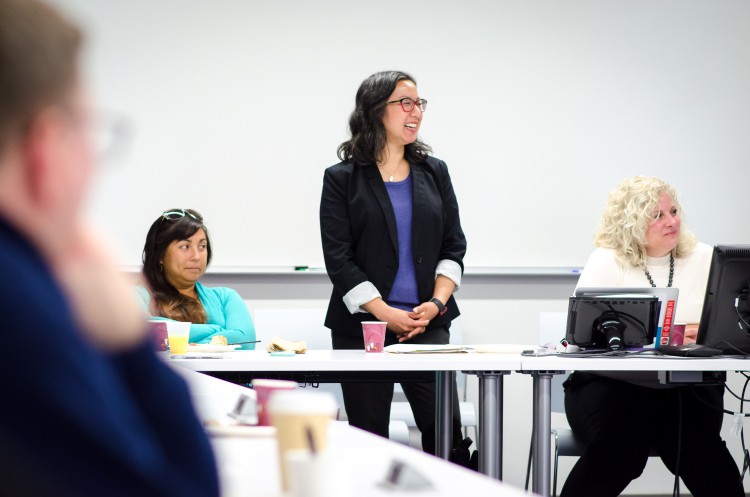 "Putting our people on their path to greatness!"
Campus Life Service's development and training opportunities focus on the people that make CLS a great place to work. Employee performance excellence and career growth is supported through orientation, trainings, and standards that bring out the best in all CLS employees.
Announcements
STAFF RESOURCE DAY JUNE 12
Learn about campus resources to improve your work life, meet new colleagues, and ask questions at this year's annual Staff Resource Day on Tuesday, June 12 from 11am to 1:30pm at Millberry Union Event and Meeting Center. The first 250 attendees will receive a giveaway. Light snacks and refreshments will be offered while supplies last. For more information, visit the Office of Diversity and Outreach.
CAREER DEVELOPMENT PLANS
Have you sat down with your supervisor/manager to create a Career Development Plan yet this year? More information can be found on the Career Development page.
DISCOVER YOUR CAREER PATH AT MY UC CAREER
Check out My UC Career, a great new resource to support talent mobility within UC. My UC Career is a unique tool for career exploration and growth, developed to support UCSF employees. The site gives you access to six fast-paced modules covering career discovery, job search, resume building, marketing yourself, networking and research, and pre- and post-interview.
UC MANAGING IMPLICIT BIAS SERIES
Newly released: The UC Managing Implicit Bias Series is a series of six eCourses designed to increase awareness of implicit bias and reduce its impact at the University. The program further reinforces the University's commitment to diversity, equity, and inclusion. For more information, log into UC Learning Center.
Our Core Programs and Services
Career Development Program
Leadership Development Program
Supervisor Competency Certification Program
Training Courses
Tuition Assistance Program
For reference:
UCSF Training Compensation Policy
For additional information or any questions, contact Elicia Rozic, CLS's Great People Development Manager, at .(JavaScript must be enabled to view this email address).